REGIONAL AND INTERNATIONAL NETWORK
We believe that exchange across cultures and nations is an important part of learning and music-making. To that end, our students, faculty and alumni are engaged in a range of immersive projects throughout Asia, as well as in festivals, summer courses and performances across the globe. Our faculty are also supported to take up performance or developmental opportunities all over the world.
Our educational and musical offering is augmented by our distinctive international music education networks and dynamic professional partnerships.
THE CONNEXT NETWORK +
ConNext institutions recognise their shared commitment to musical and educational excellence. From a position of mutual respect, they commit to exploring issues that are central to student, faculty and institutional growth, together. The schools work together as a network to shape a student-centric learning environment focusing on both excellence and relevance in a 21st-century context.
The ConNext Network comprises the following members:
Geneva University of Music
Norwegian Academy of Music, Oslo
Orpheus Institute, Ghent
Queensland Conservatorium Griffith University, Brisbane
Royal Conservatoire, University of the Arts, The Hague
Schulich School of Music of McGill University, Montreal
Sibelius Academy, University of the Arts, Helsinki
University of Southern California Thornton School of Music
Yong Siew Toh Conservatory of Music, National University of Singapore
Learn more about ConNext here.
THE PACIFIC ALLIANCE OF MUSIC SCHOOLS (PAMS) +
YST is a member of the Pacific Alliance of Music Schools (PAMS) network, which creates closer ties between institutions in the Pacific Rim and builds the region's strength as a driving force for music education and culture. It also aims to enhance multi-lateral exchange and deepen opportunities for international development.
The PAMS network comprises the following members:
Beijing Central Conservatory of Music
Faculty of Victorian College of Arts and Melbourne Conservatorium of Music
Hong Kong Academy for Performing Arts
San Francisco Conservatory of Music
School of Music, Taipei National University of the Arts
School of Music, Tokyo University of the Arts
School Of Music, University of Auckland
Shanghai Conservatory of Music
Sydney Conservatorium of Music, University of Sydney
The College of Music, Seoul National University
Thornton School of Music, University of Southern California
Yong Siew Toh Conservatory of Music, National University of Singapore
SOUTHEAST ASIAN DIRECTORS OF MUSIC ASSOCIATION (SEADOM) +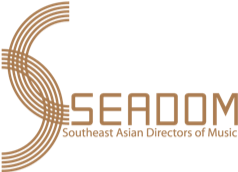 SEADOM is a Southeast Asian cultural and educational network representing the interests of institutions that are concerned with training for the music profession. SEADOM works for the advancement of Southeast Asian music education, with a particular focus on professional training for musicians as they engage with music, the arts and culture in contemporary society and for future generations. It does this through providing support, information, networking opportunities and expert advice to institutions offering advanced music education, engaging in advocacy and partnership-building at the Southeast Asian and international levels.